A Warm 'Thank You' From Glee 2022
After a fantastic show last month, we wanted to extend a very warm 'thank you' to everyone who stopped by to speak with the team at Southern Trident's stand during this year's Glee 2022 exhibition.
It was a wonderful event and a fantastic opportunity to speak with new and known faces alike. On what was a very warm welcome back, we appreciated everyone who took the time to speak with us.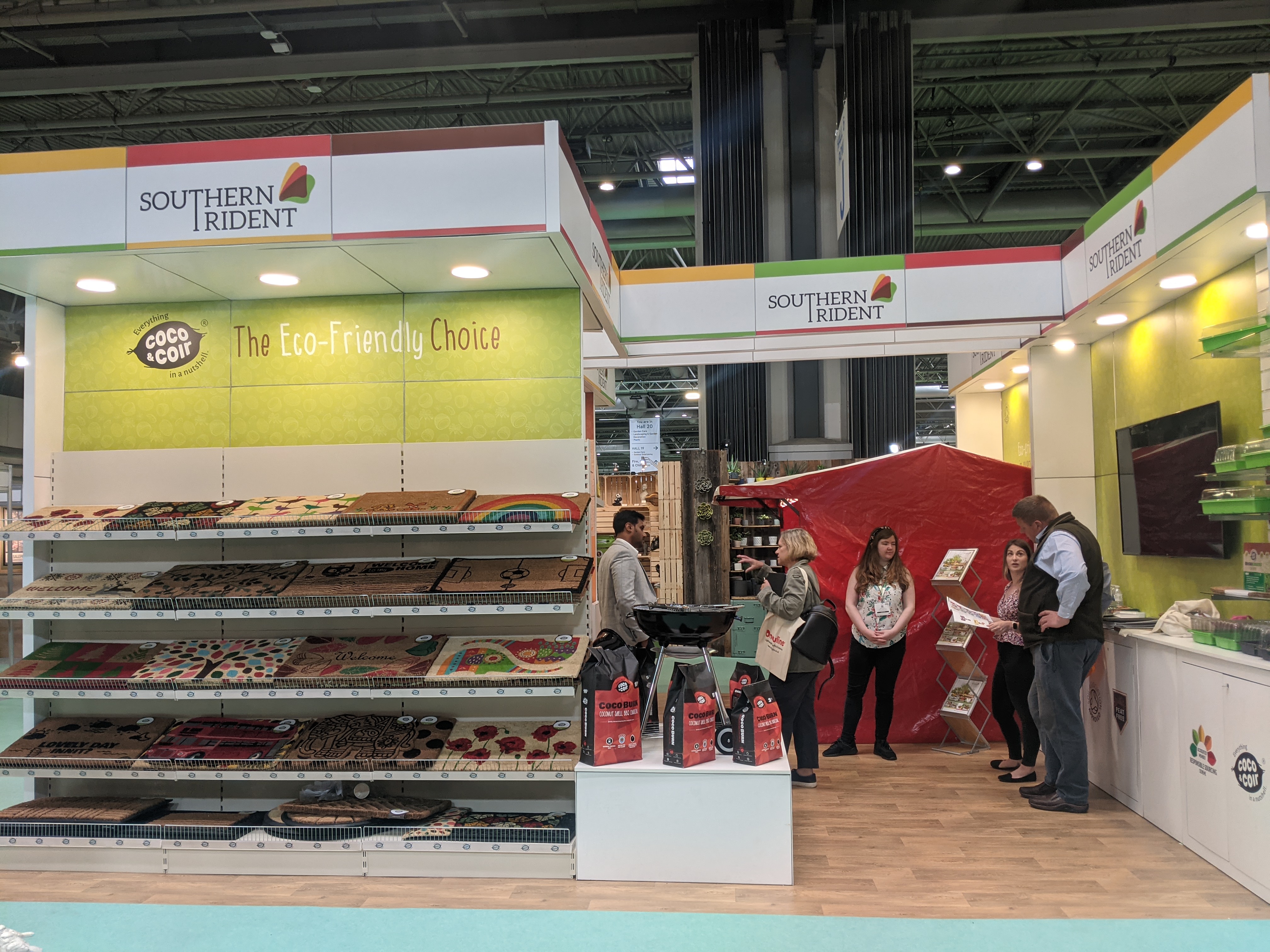 This year, we brought with us our range of Coco&Coir and Harmony Gardens growing media and accessories. Old favourites made their return with our compressed compost and coir doormats range, while we also had the pleasure to introduce some wonderful new products that will be due on the market in the coming year. Coco&Coir Microgreens Kits, Compressed Orchid Compost, and Houseplant Compost were just a few new additions to our brand new range.
Browse through our new and upcoming releases right here on our website.
Southern Trident has also been growing since our last visit to Glee. We were excited to introduce our new members to our team to this year's show, including our very own Kaz Edwards. Kaz is an exceptionally talented individual who joins Southern Trident as our National Account Manager this year, bringing with her a wealth of experience of the industry and a fantastic attitude. Welcome once again to the team, Kaz.
We were also delighted to have had our Harmony Gardens Peat-Free Ericaceous Compost nominated for the Best New Growing Materials product award. We wish to extend our congratulations to all of the New Product Award winners from the event this year. It was a hard-fought competition and all winners and nominees were fantastic new additions to the Glee product line-up.
If you did not get a chance to speak with us during the show, there is still time to get in touch and get involved with Southern Trident in the year ahead.
For enquiries on stocking Southern Trident's products in our Coco&Coir and Harmony Gardens ranges, contact us today.
For bulk order enquiries, please also get in touch. We will be delighted to speak and work with you to bring more peat-free solutions to stores, business, and homes around the country.
Here's to a fantastic year ahead in the horticultural world.