Harmony Gardens' Carbon Neutral Compost Range Expands
After releasing its first wave of products in 2021 to a fantastic reception from both the trade and consumers alike, Harmony Gardens – from the coir experts at Southern Trident – is proud to announce more details about its fantastic new range of products coming to join their carbon neutral range in 2023.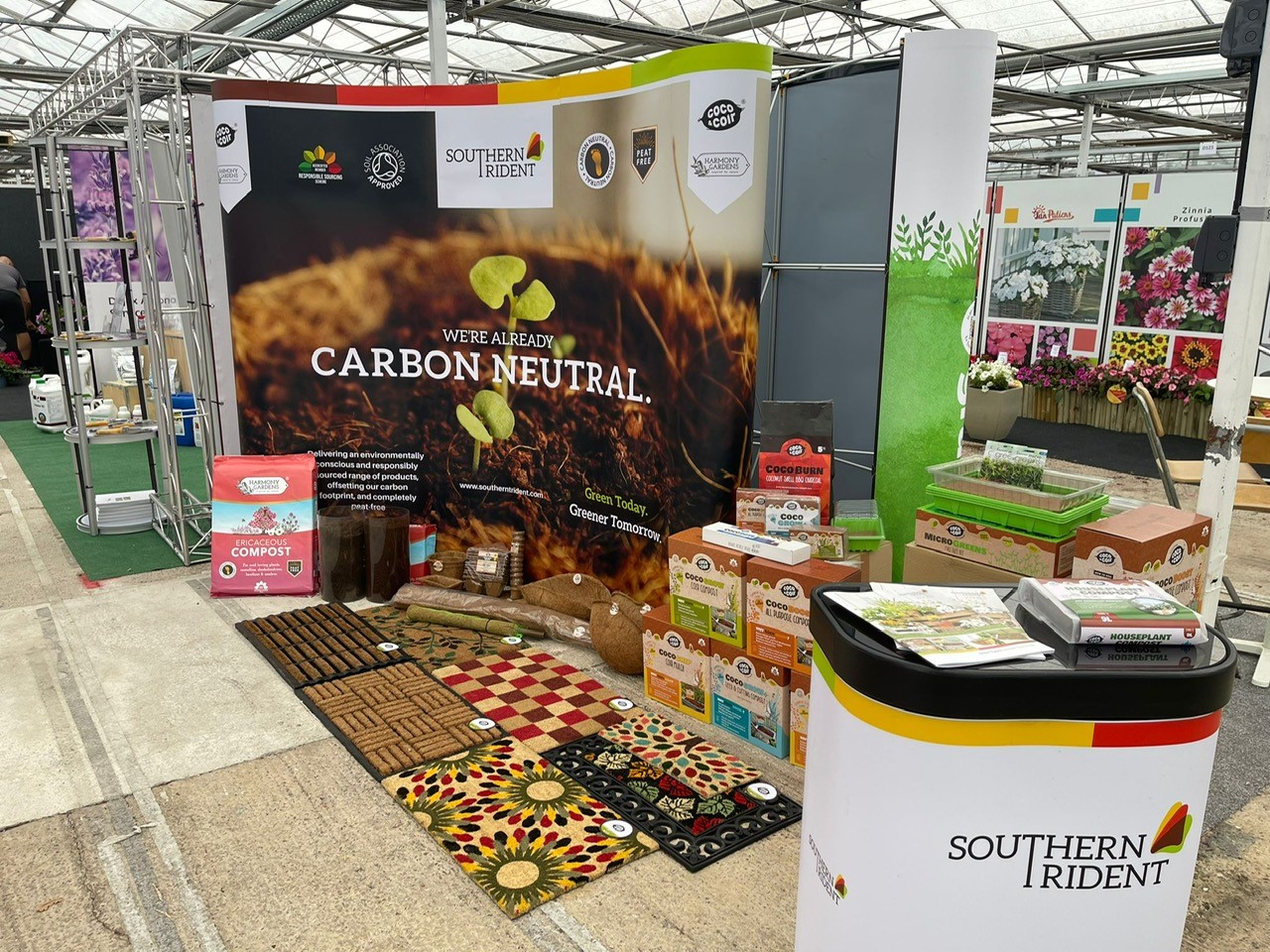 Created with the harmony between our gardens and nature in mind, the range aims to continue Southern Trident's mission to bring peat-free and carbon neutral solutions to consumers' garden problems and daily care.
The existing range consists of a range of products usable by all kinds of growers that are PAS-2060 certified carbon neutral. These include the 2021 Glee Best New Product and Sustainability Award Winning Multipurpose Compost, Grow Bag, Top Soil, and Soil Improver N+. Reception to the range has been overwhelmingly positive thanks to Harmony Gardens' unique approach to environmentally friendly messaging and production. Following on from its success, there are innovative new products making their way to garden centres. Next year will see a Fruit & Vegetable Compost, Farmyard Manure, Chipped Bark, and Ericaceous Compost be added to the product line-up.
One of the highlights of the new range is the fully peat-free Ericaceous Compost. Southern Trident recognised the challenge faced in the industry to produce an entirely natural, sulphur-free and peat-free growing media for the market. Thanks to a unique blend of organic recycled materials and just the right amount of nutrients, Southern Trident have succeeded! The ericaceous compost has a naturally low pH thanks to the addition of naturally low pH pine bark and coconut coir, reducing the pH level of the growing media without adding chemicals.
Harmony Gardens Fruit & Vegetable compost is specially formulated to support the growth of most commonly grown fruit and vegetables in gardens across the country. Ideal for allotment owners looking to provide a boost to their season's crop. As with the rest of the range, it is peat-free, made with Responsible Sourcing Scheme accredited materials, and supplied in bags that are made from at least 30% recycled plastic.
Harmony Gardens Farmyard Manure is a blend of all-natural ingredients. It is primarily a mix of cow manure and organic compost material, creating a fertiliser that is perfect for all gardeners, particularly those needing extra help with their crops. What sets Harmony Gardens Farmyard Manure apart are its peat-free credentials, responsibly sourced material, and the carbon in its production offset for a net-zero output, as with the other products in the range.
Harmony Gardens Chipped Bark stands out from the crowd not only for its carbon neutral accreditation, but from the natural and responsibly sourced recycled wood material it is made from. With no virgin wood used, less trees have been cut down for its production. Where virgin wood will negatively impact the environment by taking in nitrogen, recycled wood does the opposite – positively releasing nitrogen into the environment. Harmony Gardens Chipped Bark will make an environmentally friendly addition for protecting roots, decorating borders, and suppressing weeds.
Harmony Gardens was given positive reviews at Glee 2022 with the Harmony Gardens Ericaceous Compost being shortlisted for the Best New Growing Accessories award.
Visit Southern Trident at Stand D39 at Four Oaks 2022 from September 6th – 7th to get hands-on with these brand-new products from Harmony Gardens and new additions to the Coco&Coir range. For more information, get in touch with us directly. We look forward to speaking with you.